Toronto heritage building to be repurposed into mixed-use community hub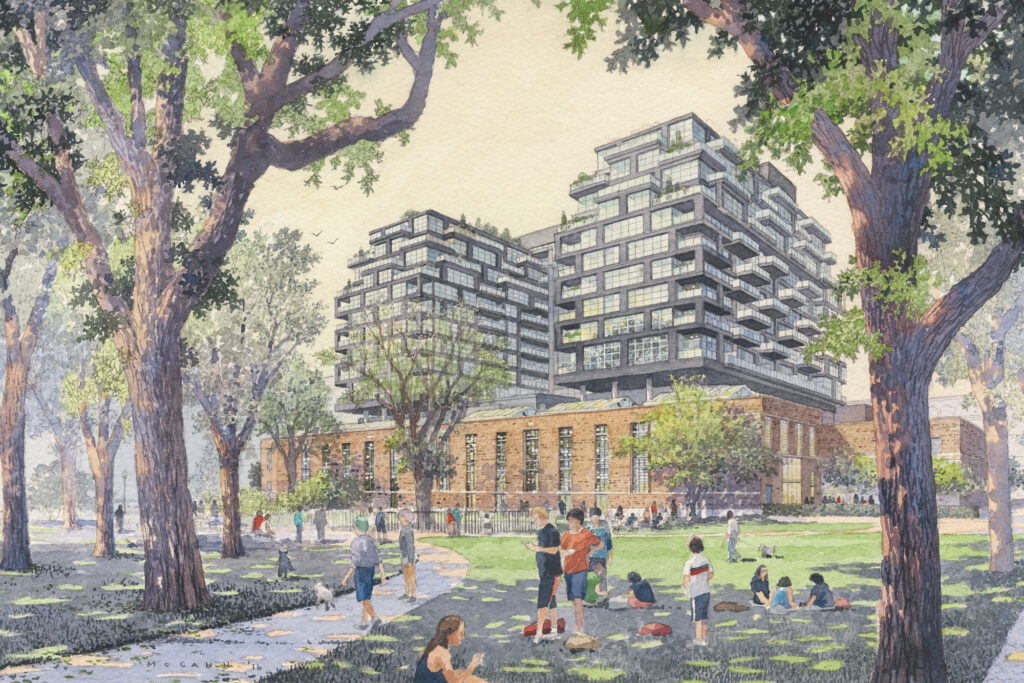 A heritage building on an historic downtown Toronto site will be preserved and repurposed from an industrial facility into a mixed-use community hub to accommodate the growing residential population.
The Waterworks, designed by Diamond Schmitt Architects, brings together food-focused retail and a mid-rise wing of condominium apartments, several of which feature large private terraces and balconies. Also part of the project is a community YMCA with recreational and social facilities, which will be designed by another firm.
The Waterworks' name was chosen due to its former life as a water treatment facility that was located in a two-storey Art Deco structure built in 1932. In addition to exterior stone detailing, the development will feature a courtyard and 28,500 square-foot industrial garage that will be home to a Food Hall. This space features a 45-foot ceiling and in the 19th century, was home to the city's third largest market.
"We are retaining almost the entirety of the structural fabric and walls for the Food Hall," said Donald Schmitt, principal at Donald Schmitt Architects, in a press release. "The building structure, skylights and ceiling elements, windows and door openings are all being refurbished and will retain much of their original materiality and detail and will define the retail public spaces and their character."